JohnnaFloyd
reblogged this from
Tiger Tem's Fashion Bites
and added:
I need 10 - 20 of these!!!
A basic button down shirt is one of those fantastically versatile pieces that's easy to dress up or dress down. Go for a solid colour, go for bold colour blocking or go for a quirky print. There's always something that's just so right for whatever the occasion. I have a great love of a great shirt and here are a few of my favourites around right now.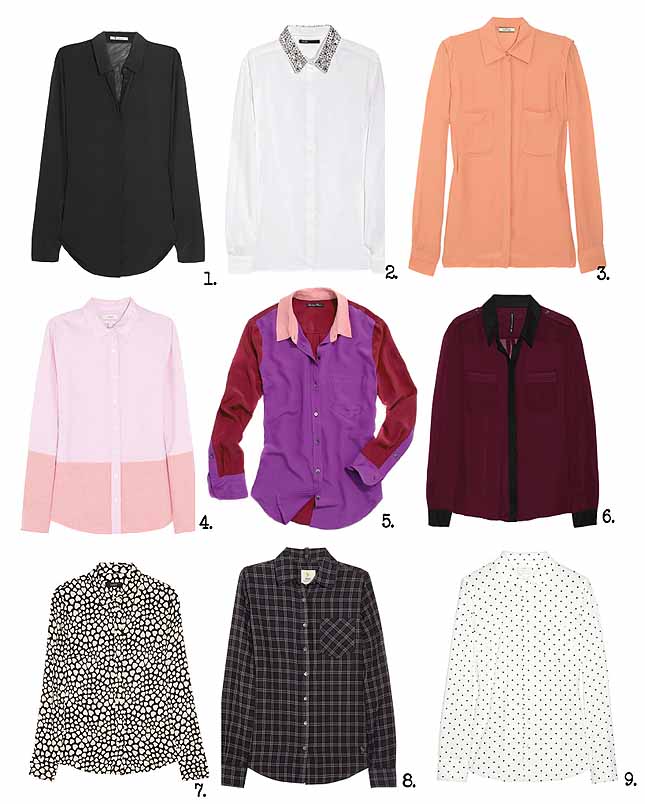 4. J Crew Colour Block $78  |  5.
Madewell
Silk Colourblock $118  |  6. W118 by Walter Baker $
110
now $48
7. J Crew Blythe $138  |  8. MiH $
165
now $75  |  9. J Crew Polka Dot $88